Great listings of Grunge Urban Art design resources just to help you to figure out what they're look like. When you use one of those resources, please credit the original designers for appreciation and read his or her design copyright before you apply them to your design.
Please tell us any broken links in this post by sending us email or comment to this post.
IMAGE EFFECT TUTORIALS:
Pop Art Inspired by Lichtenstein
By Melissa Clifton
Creating grunge brushes
by Veerle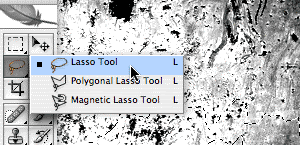 How to Combine Pixel and Vector to Produce Striking Artwork
by SpoonGraphics
VECTORS:
Random Free Vectors Part 11: Watercolors
by Bittbox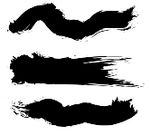 Free Vector Resources Part 3 - Urban Collection
by SpoonGraphics
Vector Resources Part 4 - Punk Collection
by SpoonGraphics
106 Free Vector Shapes Pack #1
by Gabriele Magurno
Floral Grunge Vector Art
by GFX Palette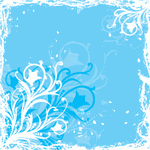 PHOTOSHOP BRUSHES:
Buildings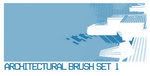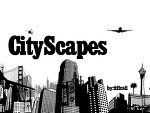 Splatters
Free Hi-Res Splatter Photoshop Brushes by Bittbox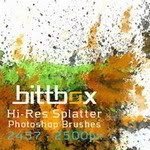 Splatter brushes by ~C130
Available in for Photoshop 6 and above

Scratch / Noise / Cracks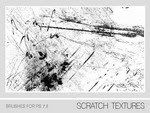 FONTS & TEXT EFFECT:
Typewriter fonts
Colour me purple by Kimberly Geswein

3 Free Destroyed Typewriter Fonts by Graphic Identity
Grunge fonts
6 Free Graffiti, Grunge, and Destroyed Fonts by Graphic Identity
Grunge Text Effect in Photoshop action

Text Effect Photoshop tutorials
Worn Rubber Stamp Text by Design This

Graffiti Text With Photoshop by Dreamdealer

Worn and Torn Text Effect by Photoshop Essentials

TEXTURES:
Textures 52
by ~bombay101
Grungy paper texture v.8
by
=bashcorpo
Texture set 04
by
~pildas
COLOR SCHEME:
We are also preparing to post series of design styles as follows, they could be: Techno, Corporate, Web 2.0 theme and many more. Graphic Identity team now plans to publish PDF file format that contain a compilation of these design series, a free E-book to download.
If you are a graphic designer who is also interested to contribute your FREE supporting resources to create such design, please feel free to contact us via email graphicidentity.blog@gmail.com. You would have the chance to promote your blog compiled with other designers in E-book publication. You can submit: graphic design tutorials, photoshop brushes, vectors, fonts or anything classified as free supporting resources to create specific design style.
Be sure that you don't missed the blog updates by subscribing to Graphic Identity
RSS feed
or
subscribe by Email
.