Today's tutorial is easy but it's different than before, because I included the
Photoshop Action (.ATN)
also. Glowing in the Dark is somehow a beginner can do in 3 minutes (less or more), but Photoshop Action will do this effect less than 1 minute ;)
Download, extract the file and load it to your Photoshop Action Panel.
If you don't know what Photoshop Action is and how to install it, you can go to my previous tutorial post about
Photoshop Action
.
Glowing Text Effect.rar (486 B)

This is a quick one, all you need to prepare is dark background color (black, dark blue, etc.) and of course some text to edit on your new canvas. Just remember to put them in separate layer, which are background layer and text layer.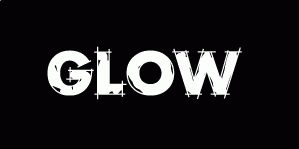 Font:
Rough Draft
by 
Harold Lohner

Activate the text layer, and add layer style. This first step is also needed to execute the Glowing in the Dark Text Effect Photoshop Action.
After you click the add layer style, you can see a tray menu show up and choose Outer Glow. Set these values at once.

You can pick any color of Outer Glow Structure. I use the default set, which is pale yellow.
Customize the spread and size and any technique of glows in Outer Glow Elements.

Outer Glow Quality provides you a tool to set the Contour, Range and Jitter and chek Anti-aliased option if you want smooth result.
Click OK button and all done.